Within the span of two days this week, two well respected voices put forward drastically different visions of the Lakeside Center building at McCormick Place. The backdrop: the entire McCormick Place complex and the surrounding lands have been mired in controversy for months regarding the plan to build the Lucas Museum of Narrative Art along the lakefront.
Several alternative proposals have been offered to move the Lucas Museum and make better use of the area, but it appears that the only options being considered are to keep it in the proposed location next to Soldier Field, or move to another city.
So it was fascinating to see these two competing visions. First up, on Wednesday, Preservation Chicago released its annual list of the most endangered architectural treasures in Chicago. Included on the list this year is the McCormick Place Lakeside Center:
Preservation Chicago believes this is one of Chicago's great mid- century modern buildings.
I learned something new about it:
It is also the world's largest space-frame structure, and a feat of engineering in its day.
And the threat:
Talk in the past has also turned to demolition and replacement.
The next day, Blair Kamen wrote about an idea from Helmut Jahn for the future of the building. As both Kamin and Preservation Chicago note, Jahn was one of the designers of the building nearly 50 years ago.
Rather than preserve the building, Jahn proposes to remake it, and place the Lucas Museum on the site.
A sketch from architect Helmut Jahn, which proposes stripping McCormick Place's Lakeside Center down to its bones and adding a curving museum pavilion that would pop through its boldly overhanging roof.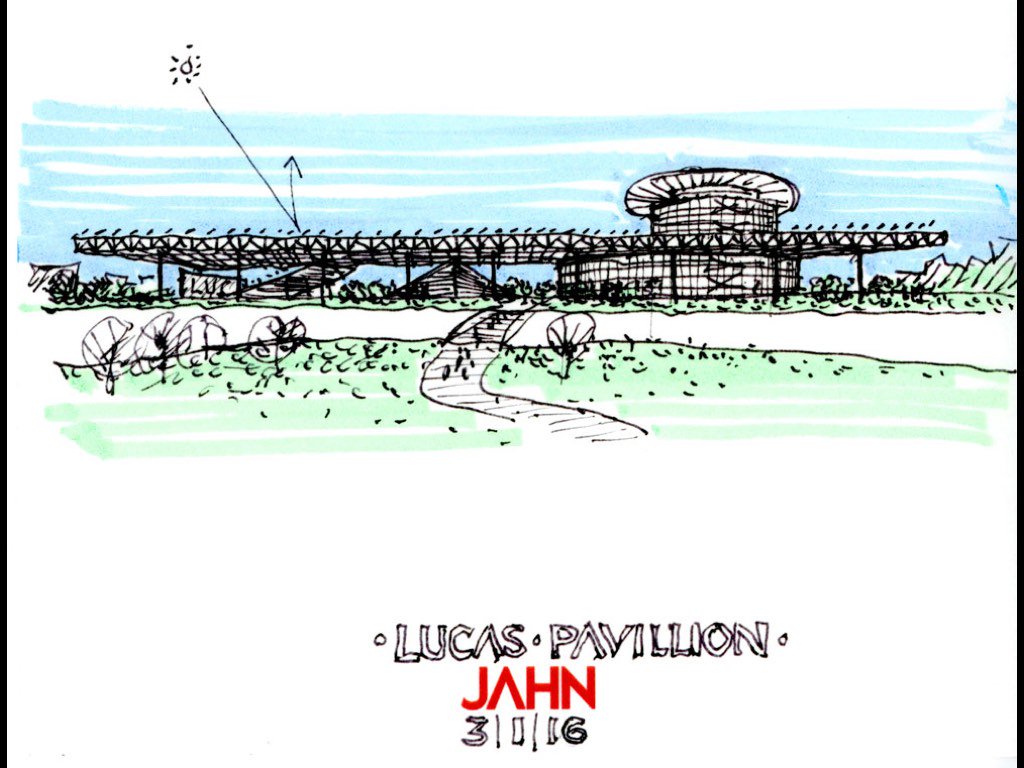 By transforming the building into a giant trellis, he makes it less wall-like and more porous, putting most of the ground beneath the big roof back to a public use. The new Lucas Museum could be inserted within this framework, creating a visual dialogue between old and new, void and solid, rectilinear and organic.
There will surely be more twists and turns as the museum project moves forward (or doesn't).